Draco Tera IP Gateway
Bridge multiple KVM matrices over existing IP networks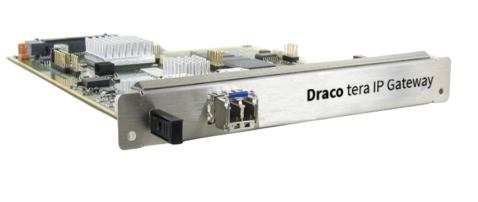 Matrix interconnections via IP
Upto 8 bidirectional KVM connections
Expand existing proprietary IHSE KVM
Instant switching between sources
Negligible latency
Real-time performance, upto 4k30
Total 24/7 security and reliability
Connect via IP instead of CATx/Fibre
Integration of KVM Matrices over IP Networks.

The Draco Tera IP Gateway provides users with the ability to bridge multiple KVM matrices over existing IP networks within buildings, across campuses and between remote corporate offices.

It combines the high levels of security and performance of the Draco Tera KVM system with the flexibility and ease of connectivity inherent in IP-based network communication. It allows users to access remote computers and interact in real-time with minimal latency and no visible artefacts, with the full confidence of a highly secure KVM system.

Resources can be shared between users across greater distances using available network topologies: LANs, WANs, whilst fully maintaining the significant advantages of direct KVM matrix networks including connection flexibility and simplicity, administrative oversight and switching speed.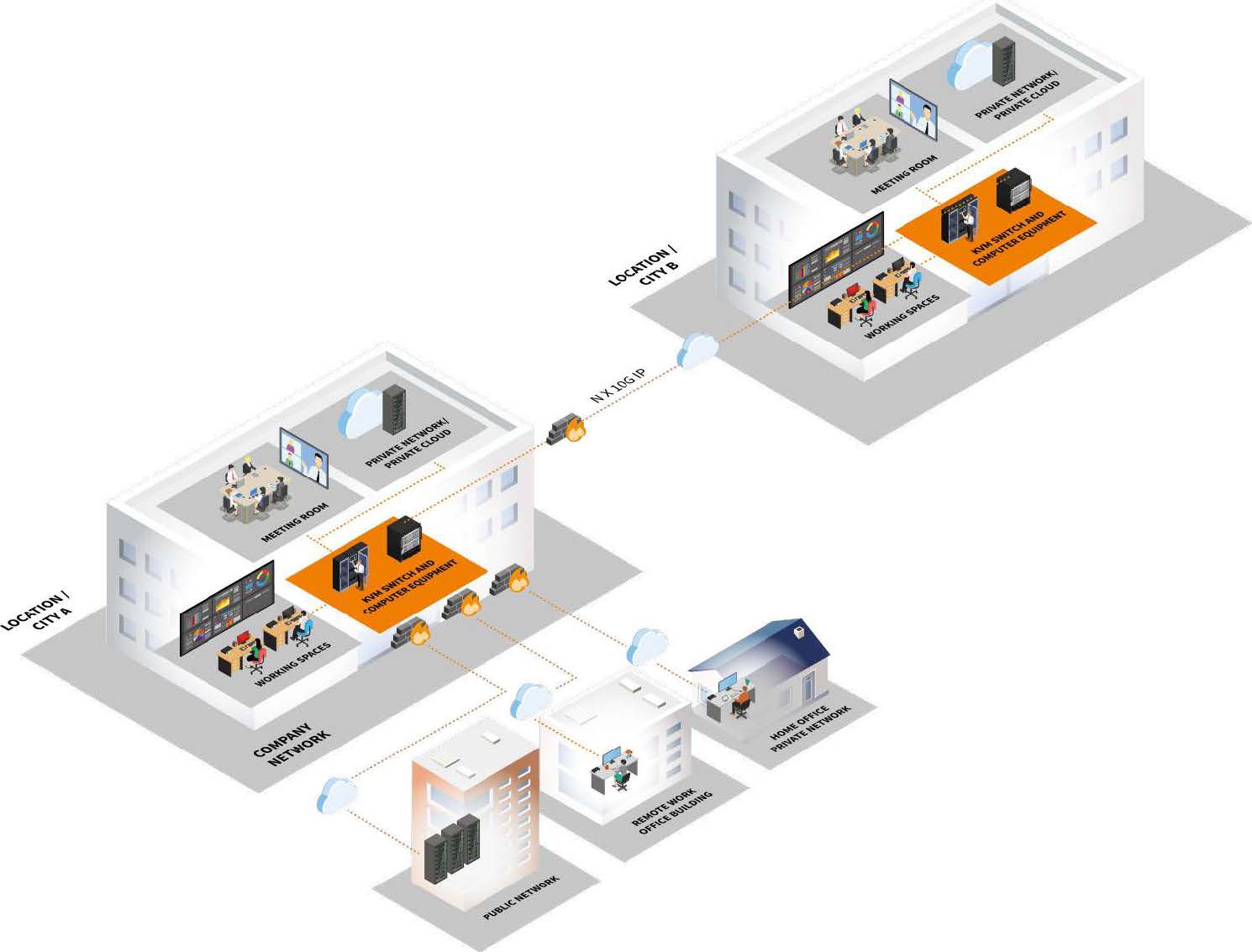 THE BEST OF BOTH WORDS!

The Draco Tera IP Gateway combines the best of both worlds. Allowing secure, IP-routable site networking of direct KVM matrix systems without compromising operational flexibility, security or maintainability.
Intra-Building Connectivity
Campus Networks
Intra-City Networks
Inter-City Networks
With the Draco Tera IP Gateway, separate Draco Tera matrix installations can be easily interconnected to form a single homogeneous system deployed over standard IP network switches.

Up to eight bidirectional IP network connections can be deployed per Draco IP Gateway allowing bidirectional KVM operation with video resolutions of up to 4K30 to other matrices.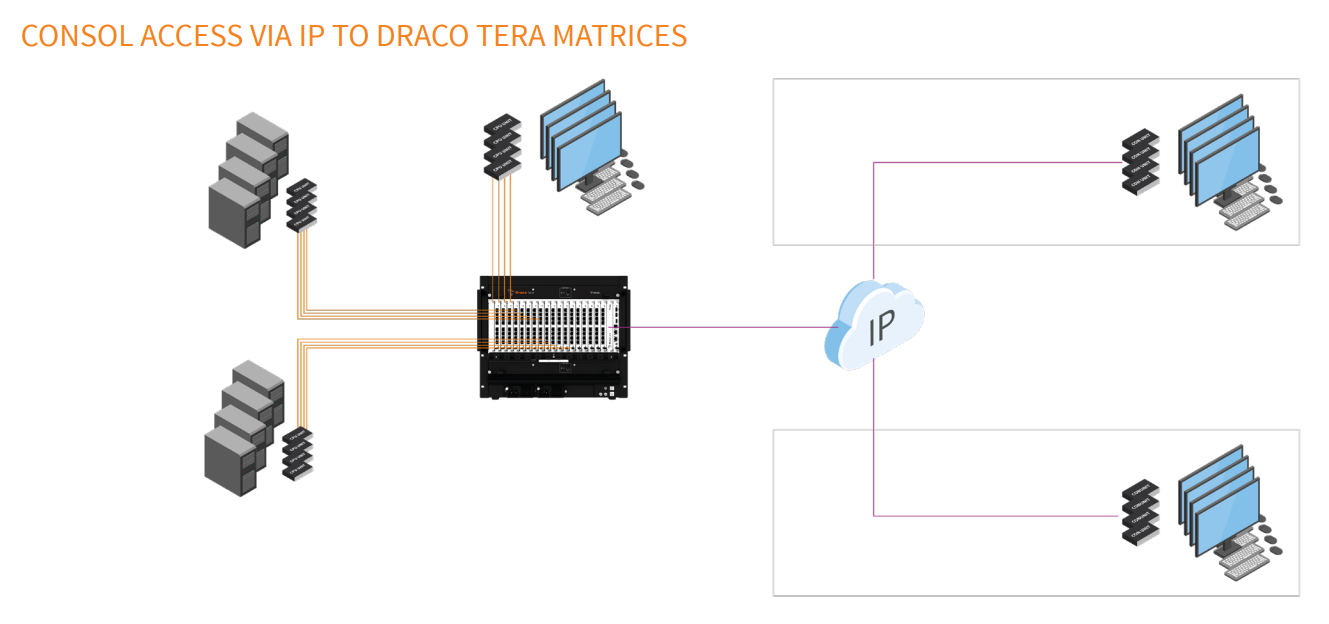 Draco Tera IP Gateway operates in parallel with the existing Matrix Grid.

Matrix Grid utilises copper or fiber cabling to provide direct connection between multiple Draco tera switches, in situations in which suitable direct cabling can be provided and is preferred. Direct point-to-point connections may be configured between a Draco tera matrix and up to eight receiver CON units via IP network connections.

SECURITY AND RELIABILITY

In addition to the high level of data security of data transmitted throughout IHSE's KVM switching and extension systems, Secure Core technology prevents direct access to the matrix from the IP network.

This maintains the integrity of the KVM system and is consistent with the IHSE philosophy of secure separation of core matrix and IP networks as an effective countermeasure to potential cyber attacks.
Downloads
Draco Tera IP Gateway
IP KVM Integration
Draco Tera IP Gateway
IP Technology

Product Catalogue